You are here:
Signal Processing and Virtual Acoustics
Main content:
Die Forschungsgruppe veröffentlicht eine Reihe von Implementierungen als Open Source Software und Datensätze unter der Creative Commons Lizenz. Weiterhin beteiligen wir uns aktiv an den Entwicklungen anderer Gruppen. Unser Engagement soll die Nachvollziehbarkeit unserer Forschungsergebnisse im Kontext von Reproducible Research sicherstellen.
Eigene Entwicklungen/Datensätze
SoundScape Renderer (SSR)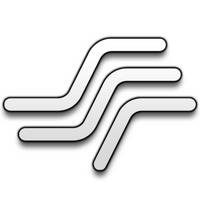 Der SoundScape Renderer (SSR) realisiert eine Vielzahl von Verfahren zur Wiedergabe von räumlichen akustischen Szenen. Die Lautsprecher- oder Kopfhörersignale werden in Echtzeit berechnet und ausgegeben. Die virtuelle akustische Szene ist objektorientiert Repräsentiert und daher unabhängig vom gewählten Wiedergabeverfahren. Unter anderem sind im SSR derzeit die binaurale Synthese, die Wellenfeldsynthese, Ambisonics höherer Ordnung und Vector-base Amplitude Panning (VBAP) implementiert. Virtuelle Schallquellen können über das Graphische Benutzerinterface nahezu frei in Echtzeit platziert werden. Der SSR ist frei unter der GPL für Linux und OS X erhältlich.
Sound Field Synthesis Toolbox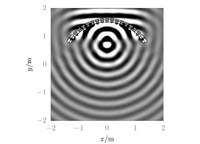 Die Sound Field Synthesis Toolbox ist eine in MATLAB bzw. Octave implementierte Toolbox für die numerische Simulation von Methoden der Schallfeldsynthese. Unter anderem sind in der Toolbox die binaurale Synthese, Wellenfeldsynthese (WFS) und Ambisonics höherer Ordnung (HOA) realisiert. Es stehen eine Vielzahl von Funktionen bereit, unter anderem zur Berechnung der Ansteuerungsfunktionen des synthetisierten Schallfeldes und der Visualisierung von Schallfeldern. Die Sound Field Synthesis Toolbox ist frei erhältlich unter der GPL.
Audio Processing Framework
Das Audio Processing Framework (APF) bietet eine Sammlung von C++ Funktionen und Methoden zur Echtzeitimplementierung von mehrkanaliger Signalverarbeitung. Es unterstützt Multithreading. Das APF bildet den Kern der Signalverarbeitung im SoundScape Renderer (SSR).
Beiträge zu Entwicklungen/Datenbanken
Sound Field Analysis (SOFiA) Toolbox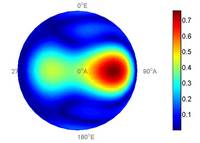 In der Sound Field Analysis (SOFiA) Toolbox sind verschiedene Verfahren zur Analyse von Schallfeldern mittels sphärischer Mikrofonarrays implementiert. Die Verfahren sind als native MATLAB Funktionen und externe C/C++ Funktionen realisiert. Die Toolbox enthält Funktionen zur effizienten Repräsentation der Daten sphärischer Mikrofonarrays, zur Zerlegung von Schallfeldern in sphärische Harmonische und ebene Wellen sowie zur Darstellung der Daten. SOFiA ist frei als OpenSource Software erhältlich.
Frühere Entwicklungen/Datensätze (TU Berlin)
Einige Mitarbeiter der Forschungsgruppe waren Mitglieder der Audio Technology Group des Quality and Usability Lab, Deutsche Telekom Laboratories, TU Berlin. In diesem Rahmen sind eine Reihe von Entwicklungen und Datenbanken entstanden.